The Barossa Valley is a leisurely 1 hour or 75 km journey north east of Adelaide, boasting some 80 cellar doors and 150 wineries.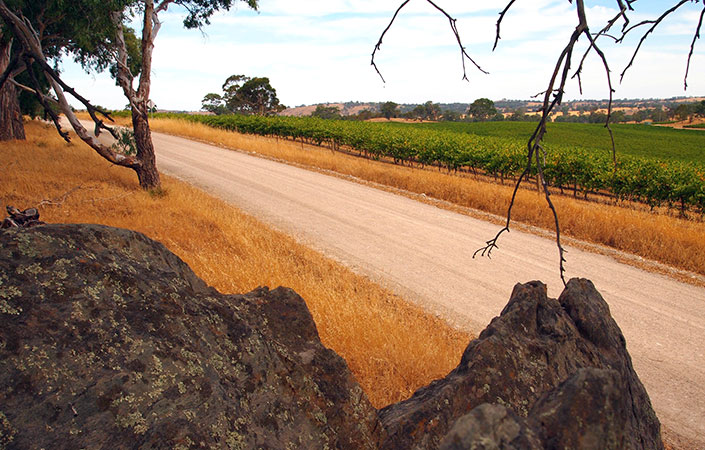 This fertile valley has some serious wine and food pedigree and heritage. Reportedly founded in 1836 and named after a notable Andalusian region and developed by early German settlers from 1842 with grapes becoming dominant in the region in the 1890's.
The Barossa thrives to become the home of many iconic Australian wines and labels and home to notable early pioneers of winemaking in Australia. A focus on the provenance and rarity of old vines in the early 1990's sees the region evolve and develop a trademark style all of its own: the flavour of ripe Shiraz matured in oak, which continues to endure. The region today is considered by some as Australia's most famous wine region.
The early German settlers also brought their culinary traditions, adapted to what was available and baking, meat smoking and small-goods, pickle and preserve production continues, with highly authentic and traditionally based items available throughout the valley.
Join us and experience the influence young 6th and 7th generational family winemakers and artisans are having on the region, what drives them, share in their vision and learn about the Barossa's other heritage varieties such as Grenache, Mataro, Riesling and Semillon.